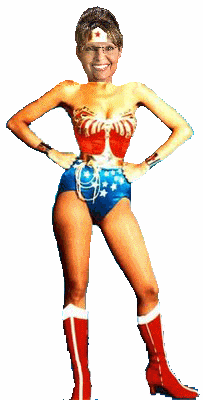 Mild Mannered Governor by day, ass kicking Republican party cleaner by…well, day. She IS from Alaska after all.
Nothing has scared the zio-con, Government Class flunkies, like Sarah Palin. Watching them scatter like rats before a hungry cat has to give anyone who cares about good government and freedom a great deal of pleasure.
It wasn't supposed to be like this. John McCain was supposed to pick another zio-con establishment dweeb like himself. That way the American public would be presented with yet another NON choice between the zio-con tweedle dee or tweedle dum.
Somehow, McCain screwed up, and boy are the Government Class lackies pissed. McCain, who has had a congenial relationship with the media up till now, has suddenly discovered what it's like to be on the outs with his zio-con masters and he's not enjoying the experience.
In a story on Bloomberg.com yesterday entitled McCain Turns Sour on His Onetime Media `Base' as Election Nears, it was reported that all of the sudden the McCain is no longer getting any breaks from his one time media friends:
"It used to be that a lot of those smears and the crap on the Internet
stayed out of the newsrooms of serious journalists," Schmidt said at the
Republican National Convention in St. Paul, Minnesota.

Schmidt's criticism is the latest example in the unraveling of what was once
a fond relationship between the presumptive Republican presidential nominee and
the media"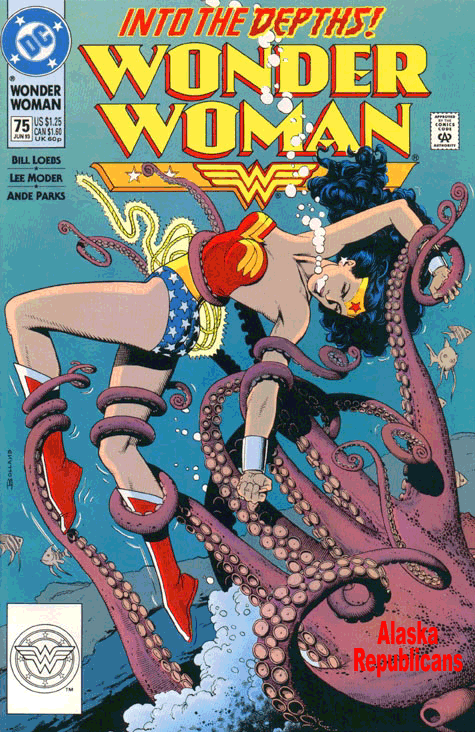 Apparently McCain took zio-con supporters for granted and now they are making sure he understands who calls the shots in Washington. What will be interesting though is how Governor Palin reacts to all this.
Palin is a principled conservative of the old school variety, the kind that used to inhabit the Republican Party before William Kristol and his zio-con friends took over. Not only is she a principled conservative, she doesn't shy away from a good fight. When she get's to Washington, she will find plenty of people, in both parties, who need to be fought. That is what scares the zio-cons so much.
She had no compunction about taking on her own established party in Alaska, and I doubt she will care any more about offending the powers that be in Washington. The best they can hope for is to marginalize her and hope McCain lasts through his first term.
Sara Palin fights the corrupt Alaska Republican Party
-Ken