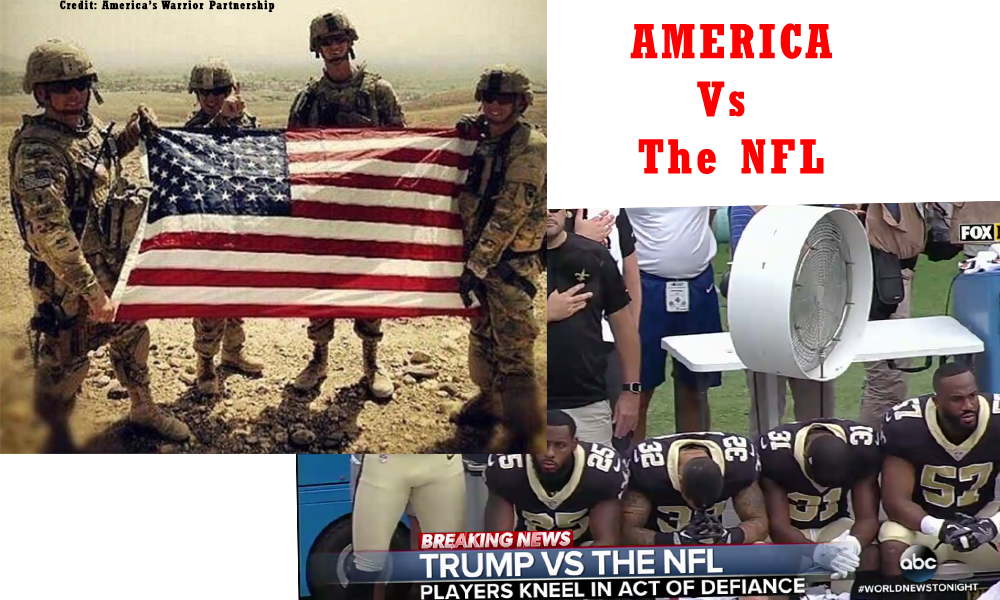 It's time to end the NFL.
The NFL is a NON PROFIT TAX EXEMPT organization
"The NFL league office is organized as a 501(c)(6), a part of the tax code that exempts thing like business leagues, chambers of commerce and trade associations."  -NPR
Yet this organization has become nothing but a trojan horse for leftist agitation, attacking private gun ownership and shoving toxic culture down America's throat.
Now this group of millionaires has come out of their America hate closet.
THIS is why America elected Trump in the first place.   We were tired of a bunch of disaffected, contemptuous and hateful millionaires selling America out to foreigners.
It's time to revoke the NFL tax breaks, and for Americans to boycott this group of vile America hating 1% ers.
The NFL hates America – It's time for America return the favor.
-Ken