There is a new civil rights movement underway and it now centers around the upcoming Jena Six pardon.

Pardon the Jena Six? Absolutely! After all, what did they do? They saw a white guy walking through a gym door, snuck up on him from behind, attacked him, knocked him unconscious, and kicked him in the head while he lay unsconscious on the floor.
Evil racist white people then went out and tried to prosecute that poor misunderstood gang. All were let off of course, but those mean ol' white people managaged to get one poor brother, Mychal Bell. Mychal was sentenced to 18 months in a juvenile detention center. Oh the humanity! Even now prominent blacks and white people around the country are DEMANDING the release of dear Mychal. He should be pardoned NOW.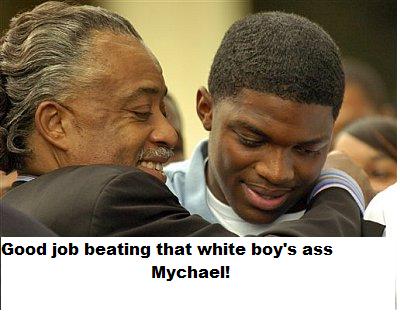 After that, maybe he can run for President.
A new day has dawned in America. A day of righteous beatdowns and attempted murders of white people. The Jena Six are role models for black people all over the world. They are heros to the black community and should be held up as an example of what black people should aspire to.
There's even a role for white people in this, provided they dont' have any honor or integrity and don't mind sellling their souls. That should be an easy requirement for most white celebrites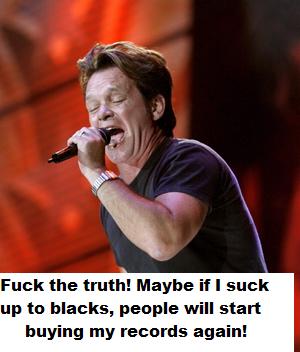 Join the new Civil Rights movement centered around the Jena Six Pardon. Call Louisiana Gov. Kathleen Blanco to DEMAND that Mychal Bell be pardoned! The unspeakable suffering of the Jena Six must end. Pardon the Jena Six NOW!