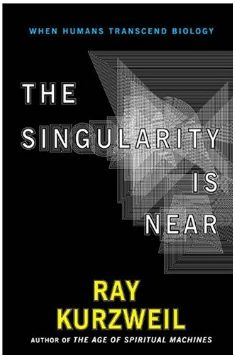 The Future is going to be great.
Ray Kurzweil's book, "The Singularity Is Near: When Humans Transcend Biology," is an amazing compendium of futurology. In it he lays out the case for what he terms the "Law of Accelerating Returns." This is the name he's given to the rapid technological advancement we have seen in the past 5000 years of human civilization. The salient point that he makes is this: Technological progress doesn't just change, it accelerates, and the next 20 years will see more change than the past 200 years combined.
He buttresses his claim wth charts and mathematical models which show that no matter what you plug in, you get the afformentioned technological acceleration.
This is amazing stuff, and along with the work of scientists like Aubrey deGrey, Verner Vinge, Eliezer Yudkowsky, K. Eric Drexler,Hans Moravec, and many more, he has helped create the field of "Singularity Studies."
"Singularitarians," as they are known, have a supremely optimistic message for the world: 'The future is going to be wonderful, and if you can live long enough, you will live forever.'
But maybe not.
The recently passed health care "reform" bill is a direct assault on this future. Perhaps it is more accurate to say that it is the mindset BEHIND that bill that threatens the future. The Bill itself is simply yet another manifestaton of this mindset.

I call it the, "hunker down and hide" mentality.
Marketing geeks call it the "scarcity mindset," and they make a lot of money off people by playing to their fear of loss. But no matter what you call it, it is an ugly and self defeating aspect of human nature that keeps so many people in the poverty mindset.
People with this mindset can't imagine any good coming out of progress. 'It's expensive, you might get hurt, and hey, let's spend our limited resources on more useful things, like protection and security. Stop with all that fanciful day-dreaming will ya!'
These people can't imagine how wealth is created, or how ideas turn into new technology, or why we should spend money on medical research when so much of it is fruitless. from their perspective it's better to just hunker down and protect what little we have.
This is the mentality behind communism and all its flavors (e.g. "progressivism," "Socialism," etc) as well as the Green movement, the Global Warming fanatics, mass transit geeks, Anti-gun nuts, internet censors, War on Terror crazies, and a whole host of modern day tyrants, adult infants, and neurotic control freaks who inhabit our society.
Some want to be controlled, some want to be in control, and both groups love government.
With the election of Barack Obama and the most left-wing Congress in history the commies got their dream government.
Obama has wasted little time in trying to reign in the future. People like him don't understand where wealth comes from, they only know that some have more of it than others and they should "share" with those that have less. They look at the space program and see only wasted dollars. 'Hey, we don't need to go to the moon, there are people here on Earth that can use that money.' They look at the American health care system and see only disparity and injustice that needs to be leveled, whatever the cost.
They aren't trying to make it better, they are trying to make it "fair." They really do believe that it is better to keep everyone down at the same poor level, rather than allow as many to reach as high as they can (except for the elite themselves of course).
This is why fighting the commies in the government (of both parties) is so essential.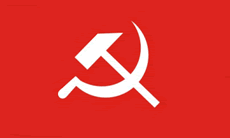 These are nasty, hateful and small minded people who don't want progress, liberty or democracy (though they call themselves 'Progressives, Liberals, and Democrats). They want us all to go hide in a cave, grub in the dirt for our existence, and make sure that everyone get's an equal share of the grubs (with them in charge of the pathetic human remnants of course).
The American communists, like Barack Obama, most of the Democrat party, and a big chunk of the Republican party, never got the message that communism doesn't work.
Like a person who never listens in a conversation, but only uses the time that you talk to figure out what they are going to say, the American communists have only been biding their time till they could get into power. Having done so, they are now proceeding to turn America into a 1920's style marxist state, oblivious to the experience of the world during past 150 years.

In the end, technology will win through.
One of the hopeful aspects of Kurzweil's analysis is that his models show that no matter what happened on the world stage, whether depressions, wars, marxist takeovers, or other disasters (manmade or or not), the technological trends have tended to go inexorably forward.
The only thing that ultimately happened, as disasters befell different countries, was that those affected counties were simply left behind (think Britain or the Soviet Union).
There is no future in communism, and if the commies continue to run rampant in America, there will be no future for us either. Technology will go on however and those countries that remain the freest, will own the future.
Ken